Posts tagged with Papyrology Collection in Blog Beyond the Reading Room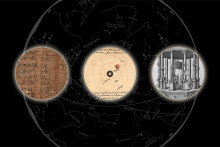 January 10, 2023
•
The Special Collections Research Center is pleased to announce a new exhibit featuring a selection of manuscripts, early printed books, and artifacts illustrating Mesopotamian, Greek, Islamic, and Western European astronomies. Join the curators on Thursday, 12 January, 4-6p in the Hatcher Gallery for a reception celebrating the opening of the exhibit followed by an exhibit tour.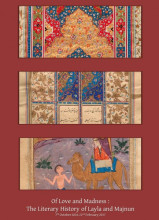 October 10, 2016
•
Don't miss "Of Love and Madness: The Literary History of Layla and Majnun," on display October 7th - February 22nd in the Papyrology Cases on the 7th floor of Hatcher! This exhibit features Persian and Turkish illuminated manuscripts from the Islamic Manuscripts Collection, a couple of Azerbaijani imprints from the general collections, and even a papyrus fragment!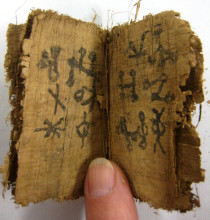 October 24, 2014
•
We are very pleased to announce that the online exhibit, Puzzle Me This: Early binding fragments from the U of M Papyrology Collection, is now available to the public.