Posts tagged with exhibit in Blog Beyond the Reading Room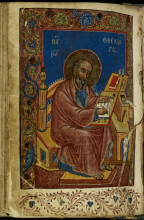 •
Splendors of the religious and artistic endeavors of Byzantine manuscript makers are on display from the Greek manuscript collection at the University of Michigan Library (Special Collections Research Center). We warmly invite you to explore these extraordinary treasures at the Audubon Room, North Hatcher Library, March 26-June 28, 2022.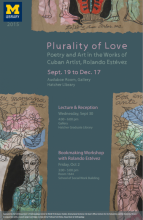 •
Don't miss this exhibit opening in Hatcher Library's Audubon Room until December 17th. Read more to learn about associated events.
Audubon Room Hours: Monday-Friday 8:30 am to 7 pm, Saturday 10 am to 6 pm, Sunday 1 pm to 7 pm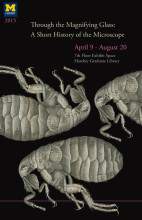 •
We are pleased to announce the opening of a new exhibit on the seventh floor of the Special Collections Library: Through the Magnifying Glass: A Short History of the Microscope.