Tomorrow is our final Special Collections After Hours event of the year! This month's theme is "What a Long, Strange Trip It's Been," where we'll be displaying material from the Joseph A. Labadie Collecton related to marijuana. This includes material on recreational and medical uses of marijuana, as well as manuals on its cultivation. Here's a preview of a couple of items we'll have out for the event.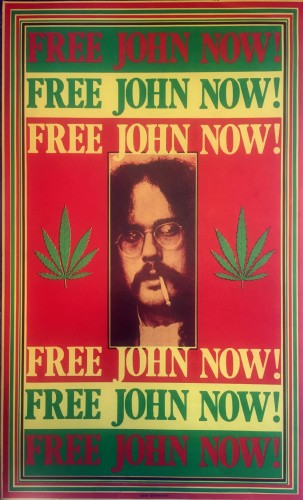 "Free John Now" poster from the Joseph A. Labadie Collection.
Several posters will be on display, including this one from approximately 1971 demanding that John Sinclair be freed from prison. Sinclair, a writer and activist, was given ten years in prison in 1969, after being arrested for possession of two joints. This sparked many protests, including the John Sinclair Freedom Rally at Chrisler Arena in late 1971, where celebrities like Stevie Wonder, John Lennon, Yoko Ono, and Allen Ginsberg performed. Shortly after the rally, Sinclair was released from prison, and the law used to convict him was struck down in March of 1972. The first Hash Bash was held in response on April 1, 1972, during a brief period in which Michigan has no laws prohibiting the use of marijuana.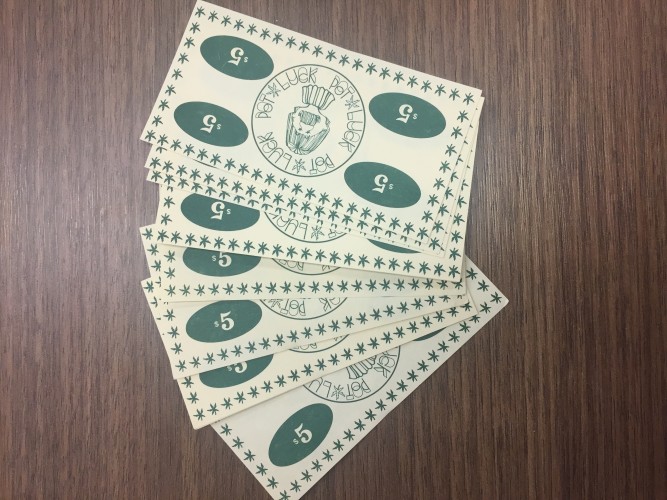 Money from the game Pot Luck
The board game Pot Luck, which you may have seen at our board game event, will also make an appearance! This game is similar to Monopoly, but instead of building hotels, you cultivate and sell marijuana. It can be played by 2-6 players, so bring your friends and try your luck.
Please join us on the sixth floor of Hatcher South any time between 4 and 7pm to look at these materials, chat, and enjoy a snack. And watch for a new slate of open house events in the fall!
Tags: