Join us online next Tuesday (9 November) at 4 pm EDT for the third event of our Fall 2021 After Hours  series -- "Sacred Hands: Manuscripts of the three Abrahamic faiths: Judaism, Christianity, and Islam"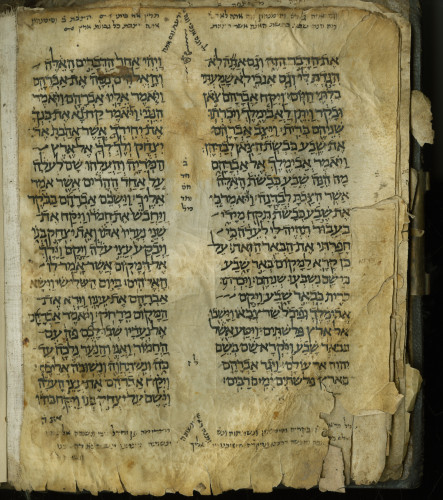 Mich. Ms. 88, fol. 14v. Page containing the account of the Binding of Isaac (Genesis 22), from a codex containing the Torah. Egypt, Palestine, Babylonia? Tenth century?
Curators Pablo Alvarez and Evyn Kropf will discuss the contents of an online exhibit that highlights an extraordinary selection of sacred manuscripts highly treasured for their textual and artistic value, including a tenth-century Torah, the earliest known papyrus of St. Paul's Epistles, early illuminated Byzantine manuscripts of the Four Gospels, and a wide selection of manuscripts containing the Qur'an.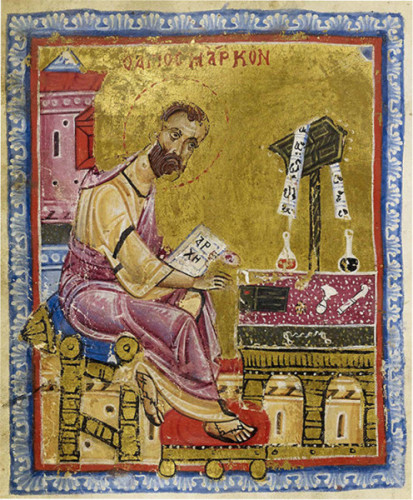 Mich. Ms. 22, detail of fol. 83v. The Evangelist Mark, from a Book of Gospels Greece, end of tenth-beginning of eleventh century; miniatures: beginning of twelfth century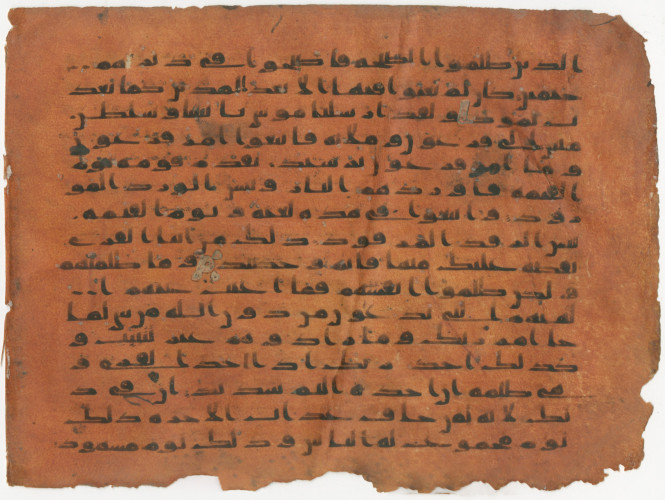 Isl. Ms. 1048, fragment from early Abbasid Qur'anic codex on parchment dyed a striking orange-red color, carrying Q 11:93-103 on the verso.
Register for the event via Zoom.  We hope you'll be able to join us!
---
Our online exhibit was partly inspired by a previous exhibition of the same name held in the Audubon Room of the Hatcher Library in January-March 2012. Curated by Pablo Alvarez, Evyn Kropf, and Arthur Verhoogt, a printed catalog of that exhibition was fully digitized and made available online.