This Wednesday's watermark comes to us once again from the Islamic Manuscripts Collection - one of the papers in Isl. Ms. 410 to be exact. 
The watermark features a waving banner or flag motif with a cross on a pole. As with other featured watermarks we've seen [1], the mark crosses the fold of the various bifolia in which it appears and so requires a careful look to the gutter. 
The upper part of the banner / flag is visible in some folios and the lower part (with long pole) is visible in others.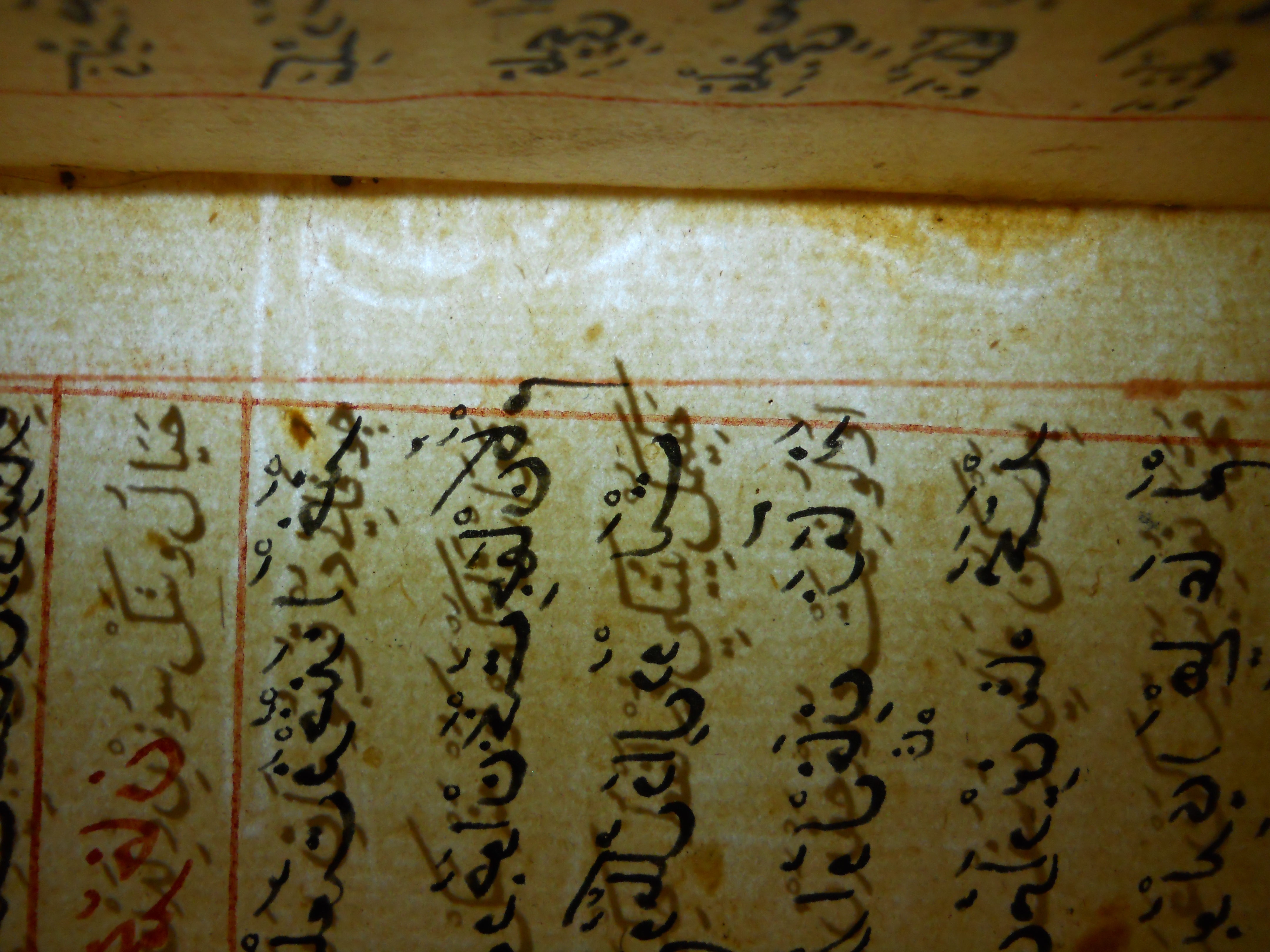 Lower part of the banner visible at the gutter in Isl. Ms. 410, p.44. The image has been flipped for a better view.
While numerous watermarks include banners and flags of various types, only a couple of examples from Briquet and Piccard are similar to our mark. 
Briquet 5989 appears quite similar in shape if differing slightly in size. It is dated to 1477.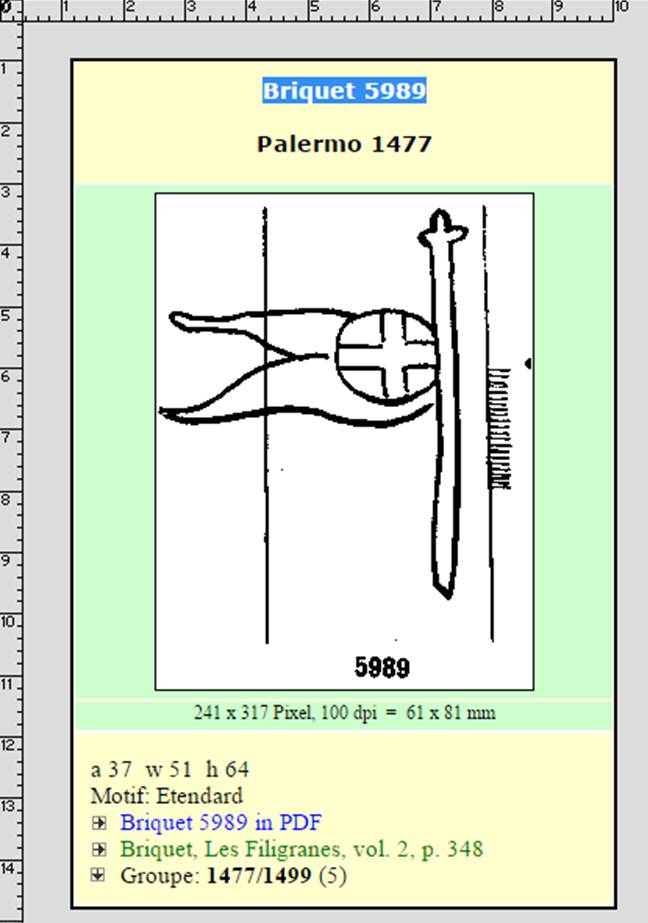 Briquet 5989, Palermo 1477 (from Briquet Online [2])
Piccard 122974 and 122975 are also quite similar and dated to 1478-1480.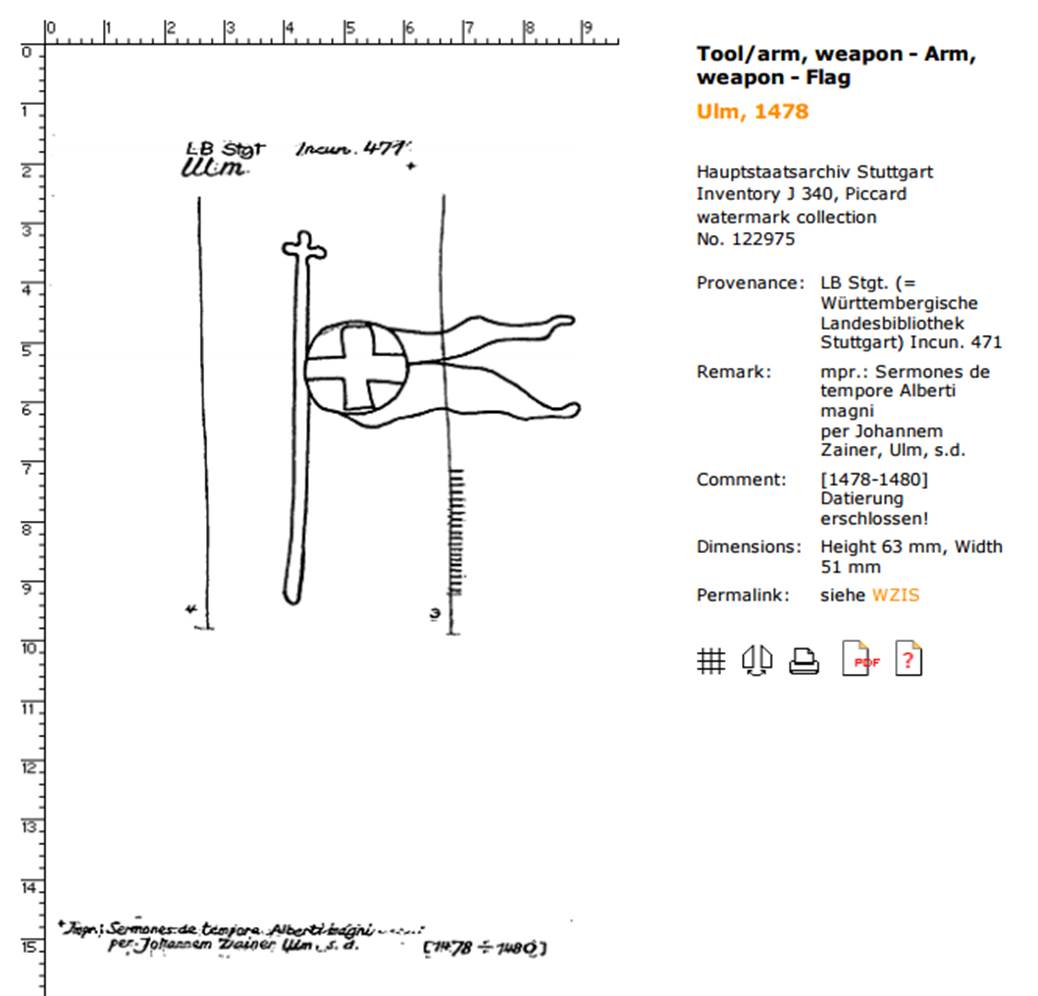 Piccard 122975, Ulm 1478-1480 (from the Piccard Watermark Collection [3])
These dates are fairly near to the date of our manuscript, i.e. 1487. Briquet [4] lists a few other marks similar to 5989 that also fall near this date, including one dated to 1489.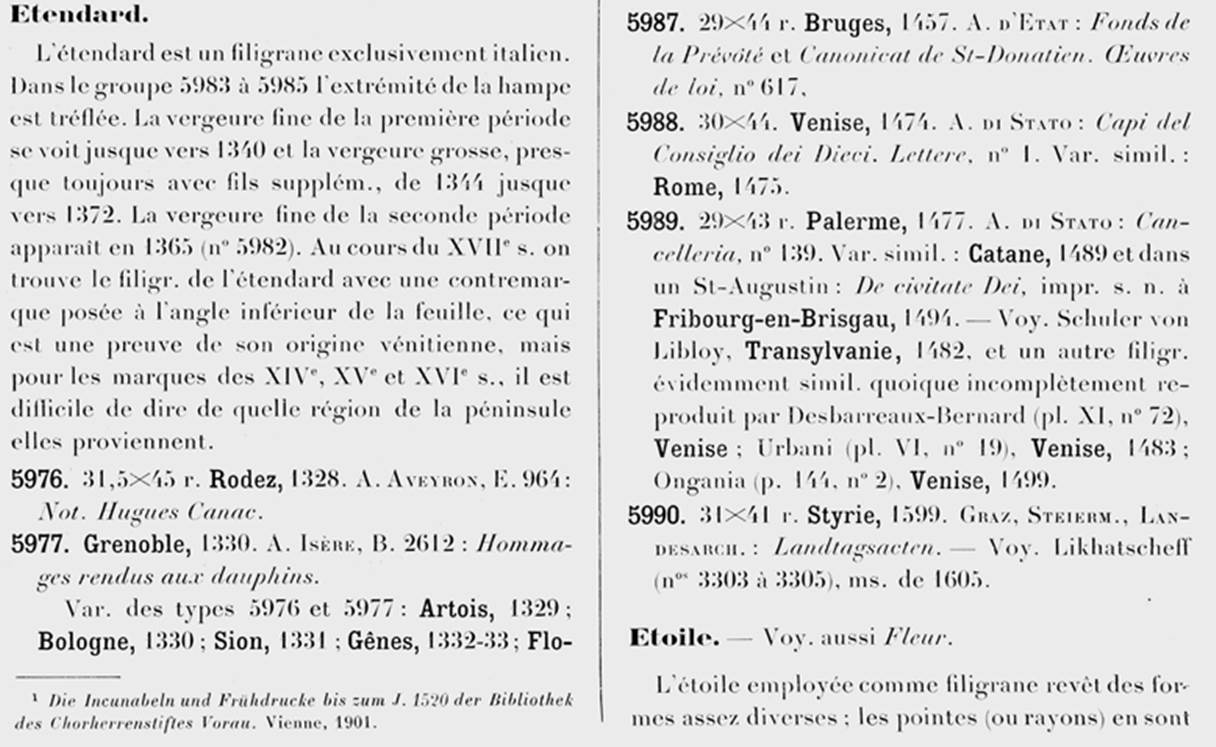 Excerpt from Briquet's "Etendard" entry with comparable marks for no.5989 (Briquet, Les Filigranes, ed. 1907, vol.II, p.348)
All in all, a mark of the final decades of the 15th century it would seem. A banner era! 
---
[1] Such as the Capital letter R and the Bull's head. This results from the way the watermarked sheet is folded and cut to form the folios that make up a volume of a particular size.  
[2] Briquet Online, database accessible at: http://www.ksbm.oeaw.ac.at/_scripts/php/BR.php
[3] Piccard Watermark Collection (Wasserzeichensammlung Piccard), online database at:
http://www.piccard-online.de/einfueh.php?sprache=en
[4] See Briquet, Les Filigranes, v.II, p.348 (ed. of 1907 available online via the HathiTrust Digital Library)