We are pleased to announce the launching of a new online exhibit: "Sacred Hands." This virtual display highlights an extraordinary selection of manuscripts containing the sacred texts of the three Abrahamic religions: Judaism, Christianity, and Islam. It includes manuscripts that are highly treasured for their textual and artistic value, such as a tenth-century Torah, the earliest known papyrus of St. Paul's Epistles, early illuminated Byzantine manuscripts of the Four Gospels, and a wide selection of manuscripts containing the Qur'an. Click here to access the exhibit!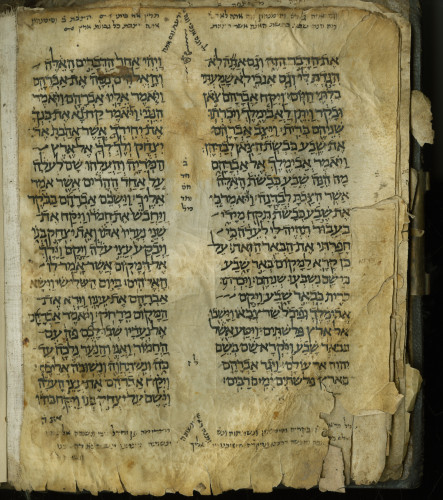 Mich. Ms. 88, fol. 14v. Page containing the account of the Binding of Isaac (Genesis 22), from a codex containing the Torah. Egypt, Palestine, Babylonia? Tenth century?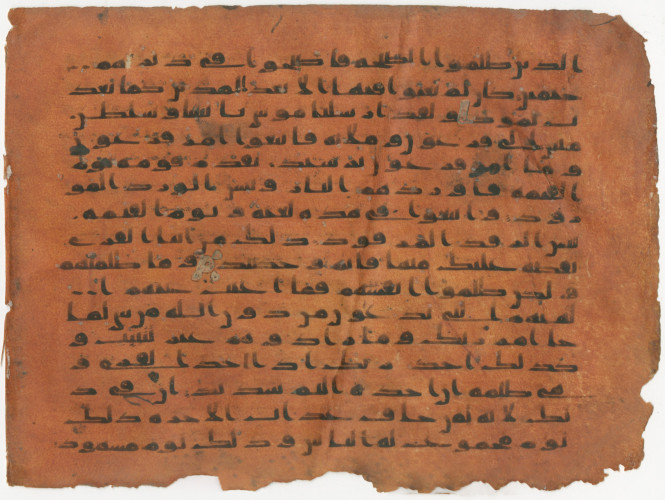 Isl. Ms. 1048, fragment from early Abbasid Qur'anic codex on parchment dyed a striking orange-red color, carrying Q 11:93-103 on the verso.
Our online exhibit was partly inspired by a previous exhibition of the same name held in the Audubon Room of the Hatcher Library in January-March 2012. Curated by Pablo Alvarez, Evyn Kropf, and Arthur Verhoogt, a printed catalog of that exhibition was fully digitized and made available online.
Tags: