There are two new book displays available to peruse on the 2nd floor of the Duderstadt Center, highlighting the Art, Architecture & Engineering Library collection.
The first display is from our comics collection, and is themed on Robots.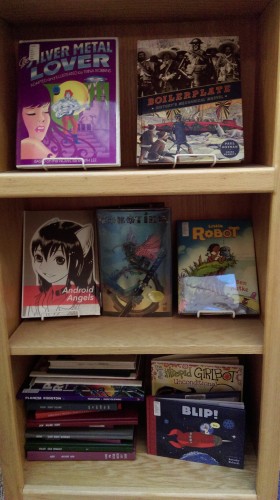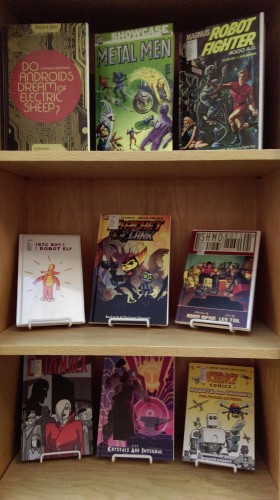 Similarly, the second display is from our general collection, and is entitled "Artificial or Not?" It highlights books and videos involving robotics, artificial intelligence and the like.