We have two new book displays available in the 2nd floor lobby of the Duderstadt Center. 
The first display is called "All Things Writing," and includes books on writing content in many contexts, including resumes, exams, web pages, architecture books, and others.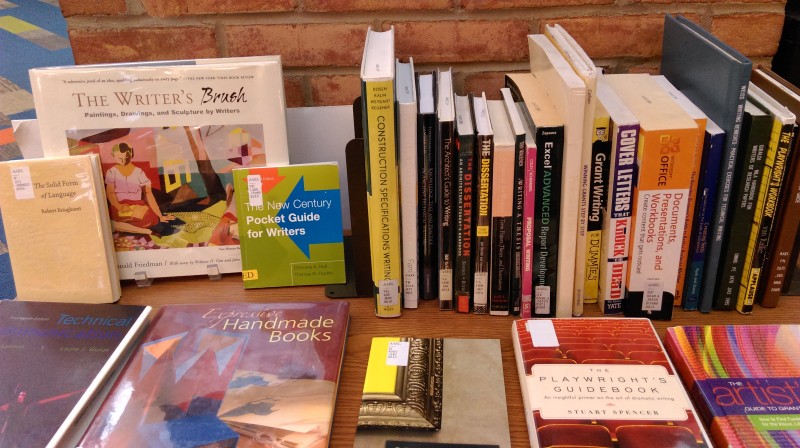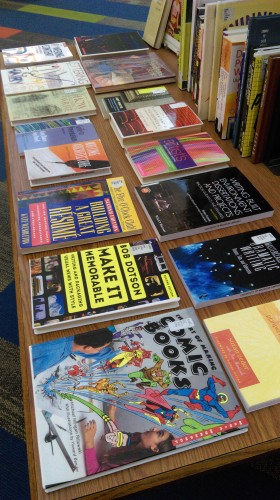 The second display highlights several of the comics in our graphic novel collection, with a theme of the Justice League.