If you need a study break, take a moment to check out our book displays on the 2nd floor of the Duderstadt Center for February.
To commemorate African American History Month, our first display highlights comics that feature African American heroes and other characters.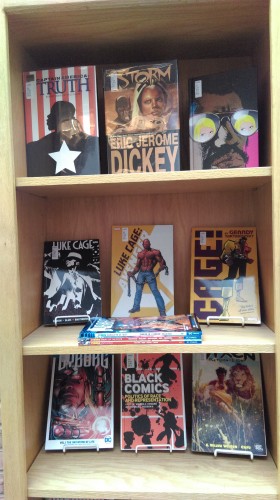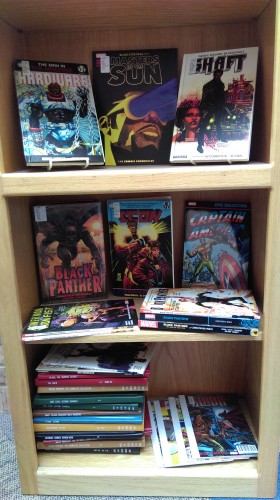 We also have a display that highlights books related to advertising in the Art, Architecture & Engineering Library collection.